Support the Osteopathic Profession on #GivingTuesday
Make a donation to the Ohio Osteopathic Foundation

(November 2018) Celebrated annually on the Tuesday following Thanksgiving and the widely-recognized shopping events Black Friday, Small Business Saturday and Cyber Monday, #GivingTuesday kicks off the charitable season. For many, it's a time to focus on their end-of-year giving.
The Ohio Osteopathic Foundation (OOF) is joining the #GivingTuesday movement and encouraging contributions to help develop physician leaders and advocates for the osteopathic medical profession.
According to the founders of #GivingTuesday, which started in 2012 in New York, the day has inspired hundreds of thousands of people to give back and support causes they believe in. Last year, an estimated $274 million was raised by charities, foundations, and other philanthropic groups across the country, with the average donation totaling $134.
The OOF, founded in 1963, was established as the Ohio Osteopathic Association's charitable arm to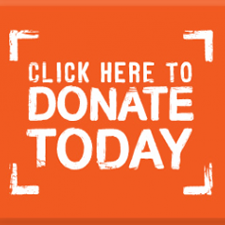 support osteopathic education and research in Ohio. From June 1975 until April 1983, it was funded by a mandatory assessment on all members, as unanimously approved by the OOA House of Delegates, to support Ohio University Heritage College of Osteopathic Medicine and raised more than $1 million to support development of the college.
Today, the OOF's mission statement has been expanded, by vote of the trustees, to support osteopathic medicine through education and outreach, leadership development, and community health initiatives.
OOF President Matt Harney, MBA, noted that while the current campaign focuses on monetary donations, there are many ways to give long-term. "It doesn't need to be a cash contribution," he said. "You can support the profession by designating the OOF as a beneficiary of an IRA, 401(k), or life insurance policy. Gifts of annuities, real estate, marketable securities, and home/auto titles are also among the possibilities. And because the OOF is a 501(c)3 organization, there are tax benefits."
Many of the current OOF projects focus on the future of the profession, with an eye toward students at the Heritage College. For example, the OOF gifts white coats to all first-year students; sponsors professional speakers and conducts leadership workshops for student government; provides grants to student chapter affiliates to cover expenses for participation at national meetings and scientific events; and awards three scholarships annually.
Past projects include the installation of a commemorative walkway at the OOA office in Columbus to celebrate the association's 110th anniversary. Donors purchased engraved bricks to pay tribute to colleagues and mentors while leaving a lasting imprint. For the 115th anniversary, OOF funded a public awareness campaign. That project consisted of radio advertising in all 88 Ohio counties, an online promotional video, and digital banner ads targeted to Ohioans searching for health-related information online. In 2015, with support from the Warren General Hospital (WGH) Fund, the OOF sponsored the Osteopathic Manipulative Medicine Lab at the Heritage College Cleveland campus. The Fund, established 12 years ago, was endowed by the WGH Board with an $804,000 gift to support osteopathic medical education, particularly in northeast Ohio.
Harney said these types of projects help enhance Ohio's strong osteopathic roots. "Whether it's developing an outreach program or fostering student leaders or supporting medical education, the OOF will continue to build and grow the profession with your help," he said. "Your contribution has the power to strengthen osteopathic medicine for generations to come."