Program
Get the online presentations

General Lecture Schedule*
Wednesday, April 22 • 6:00-9:00 pm
Thursday, April 23 • 8:00 am - 5:00 pm
Friday, April 24 • 8:00 am - 5:30 pm
Saturday, April 25 • 8:00 am - 5:30 pm
Sunday, April 26 • 8:00-11:00 am
* to be confirmed
The Symposium, a collaborative program of the Ohio Osteopathic Association and the Ohio University Heritage College of Osteopathic Medicine Society of Alumni and Friends that started in 2010, promises to provide practical and clinically relevant information. The program offers an excellent agenda packed with engaging, informative and stimulating medical education sessions presented by experts in their areas of study and practice.
The overall objective is to deliver a well-constructed CME program that offers you innovative and timely information and insight that you will immediately put to use in your practice.
The Symposium also provides a great opportunity to meet colleagues from around the state and region, reconnect with your peers, and meet osteopathic medical students.
30 AOA Category 1-A CME Credits anticipated

The program will be submitted for AOA Category 1-A CME credit. By completing a post-Symposium survey, physicians can earn an additional 3 category 1-A credits. The Outcomes Assessment Survey will be e-mailed to attendees within 30 days after the Symposium.
The Ohio University Heritage College of Osteopathic Medicine Consortium for Health Education in Appalachia Ohio's Office of Continuing Medical Education is approved as an accredited CME sponsor by the American Osteopathic Association. The Heritage College will submit credit hours to the AOA and provide attendance certificates. To receive credit, attendees must sign-in at the registration desk (just once, anytime during the Symposium) and complete the CME Verification Request Form before departing. Credits cannot be issued to physicians failing to sign in.
2020 EARLYBIRD REGISTRATION RATES
(valid through April 1)
OOA Member or OU-HCOM Graduate $670
Non-OOA Member and Non OU-HCOM Graduate $900
Retired Physician $350
Intern/Resident $75
OMS Free
OOA Delegate - full package $540 (25.5 CME credits)
OOA Delegate - Fri-Sat only $130 (6 CME credits)
*Rates increase after April 1
#OhioOsteo
Register by April 1
to Save
30 Category 1-A Credits Anticipated
(plus 3 credits for completing
the post-event survey)

Wednesday, April 22 -
Sunday, April 26, 2020

Hilton Columbus
at Easton Town Center
3900 Chagrin Drive
Columbus, Ohio 43219
614-414-5000
Contact Information
Speakers:
Laura Whitt email
(614) 352-4682

OU-HCOM Society of
Alumni & Friends
(614) 793-5607

Exhibitors:
Carol Tatman email
(614) 299-2107 ext. 201

Registrations:
Joanne Barnhart email
(614) 299-2107 ext. 206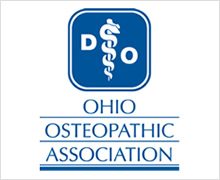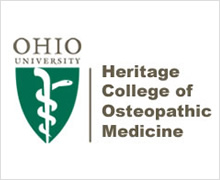 Tweet #OhioOsteo