COMPLETE DETAILS COMING SOON!
Marking Milestones in 2024
Join us, online or in-person, for a quality education program with dynamic speakers, networking with osteopathic family from across the state, and a celebration as the Ohio Osteopathic Association marks 125 years of service, Ohio University Heritage College of Osteopathic Medicine-Dublin campus turns 10, and the Osteopathic Heritage Foundations observes its 25th anniversary.
---
The Ohio Osteopathic Symposium, a collaborative program of the OOA and OU-HCOM Society of Alumni and Friends that started in 2010, promises to provide practical and clinically relevant information. The program always offers an excellent agenda packed with engaging, informative and stimulating medical education sessions presented by experts in their areas of study and practice.
The overall objective is to deliver a well-constructed CME program that offers you innovative and timely information and insight that you will immediately put to use in your practice.
SAVE THE DATE
April 10-13, 2025
April 16-19, 2026
#OhioOsteo
Earlybird Rates
End April 5
Contact Information
Speakers:
Laura (Whitt) Yamarick email
614-352-4682

Exhibitors & Sponsors:
Teri Collins email
614-299-2107 ext. 201

Registrations:
Joanne Barnhart email
614-299-2107 ext. 206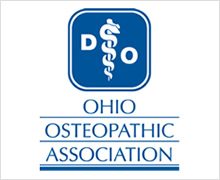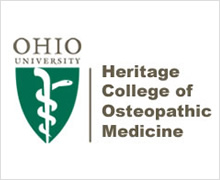 Tweet #OhioOsteo